Connect with your social network account
The
Proxy Droplet
is a premium percolated water filtration piece for the Puffco Proxy.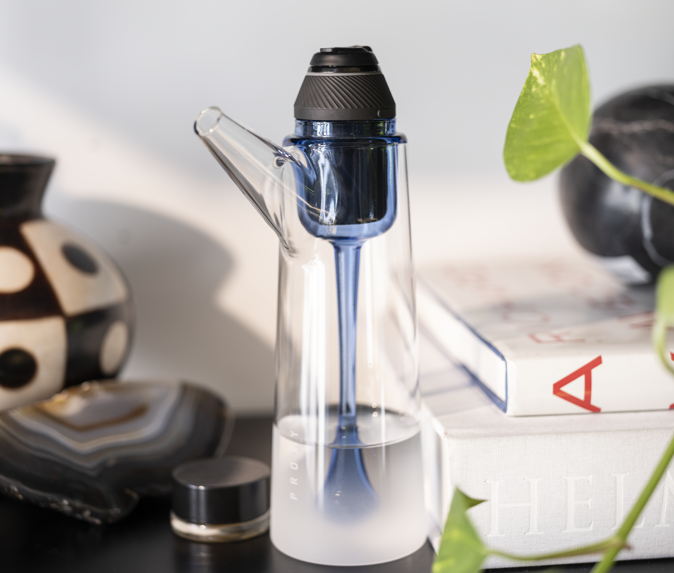 Puffco Proxy Droplet Features:

• Material: Hand-Blown Borosilicate Glass
• Water Filtration w/ Percolator
• Compatible with Puffco Proxy
This innovative bubbler design delivers cooler and smoother hits with an unforgettable rumble, making it a must-have for any discerning cannabis connoisseur.
The Proxy Droplet boasts a unique ocean blue droplet that is perfectly positioned in a clear, gradient-frosted body. This eye-catching design not only adds to the aesthetic appeal of the device, but it also serves as a hand-blown borosilicate glass display, fitting comfortably in customers' hands and on any surface in their homes.
In terms of functionality, the Proxy Droplet is as effective as it is elegant. The base of the droplet inserts easily into the top of the Puffco Proxy, allowing for quick and convenient setup. This premium percolated water filtration piece is made with high-quality hand-blown borosilicate glass, ensuring durability and longevity, even with frequent use.
It's important to note that the Puffco Proxy Droplet does not come with the proxy base unit. Customers will need to purchase the Puffco Proxy separately if they do not already have one.
Overall, the Puffco Proxy Droplet is a must-have accessory for any cannabis aficionado who values both function and style. Its premium percolated water filtration system ensures that every hit is cooler, smoother, and more enjoyable, while its elegant design makes it a beautiful addition to any home.
---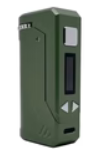 Yocan UNI Pro Plus Variable Voltage Battery - $50.00
from:
Smoke Cartel