Connect with your social network account
Posts: 15
Joined: Mon Nov 02, 2020 7:51 pm
Contact:
Puffco: Best Vape Pens - Portable Vaporizer - Best Vaporizers, learn more on puffco.com
---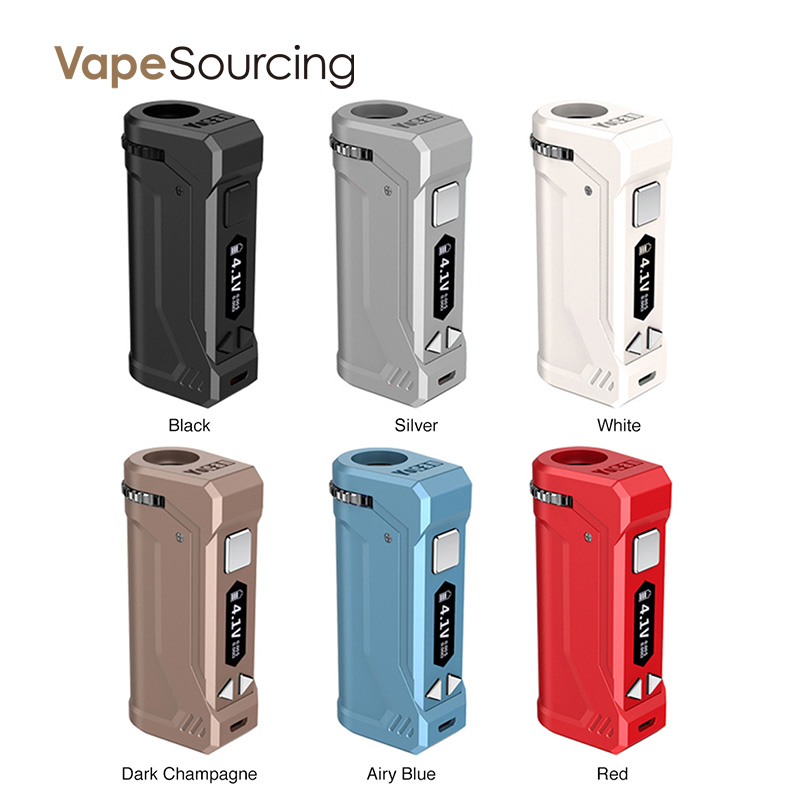 Yocan UNI Pro Vaporizer Mod 650mAh - $19.99
Posts: 15
Joined: Mon Nov 02, 2020 7:51 pm
Contact:
Puffco Peak Pro is a cannabis delivery system for 2020. The Peak Pro chamber is the engine for the entire device. A unique sensor embedded inside of the chamber communicates with your Peak Pro. The Peak Pro is an electronic dabbing device that makes consuming concentrates as easy as pushing a button.
At first glance. The Peak Pro has an elongated form, and high quality finishes like you'd expect.
Puffco has made the Peak Pro's charging outlet USB-C, an excellent change by anyone's standard.
Features:

high quality finishes
USB-C
Learn more information, just visit
Puffco Peak Pro page
:
---
Posts: 15
Joined: Mon Nov 02, 2020 7:51 pm
Contact:
Difference between the Puffco Peak and Puffco Peak Pro
Some new features of the Peak Pro include:
Bluetooth App Enabled
Wireless Charging (Base sold separately)
USB-C charging
Real-Time Temperature Control
Large Capacity Chamber
Customizable LED lights
Related post:
Differences Between Yocan Dive Mini and Puffco Peak Pro
---
Posts: 15
Joined: Mon Nov 02, 2020 7:51 pm
Contact:
Puffco Peak Pro user manual:

1: Fully charge the device before first use. The lights will pulse white while charging and turn off automatically when complete.

2: Fill glass with water just above the air-holes. Do not fill glass while attached to base. X - Do not allow water into lower section!

3: Align inlet hole on the front of the glass with chamber. Carefully push the Front of glass into the base, then the back.

4: To lock / unlock the device, hold down the button for 3 seconds. (Preserves battery between uses)

5: Single click to toggle through heat settings. BLUE (Low) - GREEN (Medium) RED (High) - WHITE (Super High)

6: Use loading tool or a Puffco Dual Tool to place contents on the bottom surface of the bowl (not the sides).

7: Place carb cap on top of chamber. Press down until snug.

8: Double click to initiate heat-up. Press and hold button anytime to exit. Pulsing light indicates heat-up mode is active.

9: Device will vibrate and lights will flash 3 times when ready. Inhaling gently will produce the best results.

10: Use a Dual Tool to clean the chamber after each use. Wipe Gently in a circular motion.
---
Posts: 26
Joined: Mon May 04, 2020 8:44 pm
Contact:
This is a really fantastic topic, because vaping is the most enjoyable way to get relaxed and light high for many. If you haven't tried this delta 8 cbd juice from this online store
https://mjcbdd.com/products/mj-delta-8-vape-juice
, then I advise you to definitely try this novelty right now. The different flavors of this vape liquid are also very pleasant and I think that this is really the best that has been recently.
---
---
Posts: 47
Joined: Wed Mar 30, 2022 2:38 am
Contact:
As one of the industry's leading device manufacturers, Puffco Corp. is back again with another innovation to propel the hash game—and this time it's not even water filtered.
The Puffco Proxy is a Sherlock-style dry pipe with a modular 3D chamber vaporizer.
---