Connect with your social network account
Moderator: Getispire
In the ever-evolving world of vaping technology, Ispire stands out as a pioneer in innovation and quality. One of their latest innovations, the
Ispire IFM16
, is a game-changer in the industry. In this blog post, we will explore what the IFM16 is and why it's an essential component of Ispire's hardware ecosystem.
The IFM16: A Backbone of Precision
The IFM16 is Ispire's state-of-the-art filling machine, and it plays a pivotal role in their hardware ecosystem. It is specifically designed for scalability and automation, making it an ideal choice for businesses looking to streamline their vape cartridge and device filling processes. Let's delve into its specifications and features.
Specifications
Dimensions: 635 x 550 x 660 mm
Weight: N.W. Approx. 100kg/pc, G.W. Approx. 140kg
Voltage: AC110V 60Hz, Single Phase
Air Pressure: 0.5~0.7mPA 5
Output: 1ml Cartridge: 600 - 800 pcs/h (Depending on oil viscosity)
Key Features
No Mouthpiece Capping: The IFM16 simplifies the filling process by eliminating the need for mouthpiece capping. This not only reduces complexity but also enhances the overall efficiency of the filling procedure.
User-Friendly Design: Designed with a focus on ease of use, the IFM16 is operator-friendly and does not require extensive training. A single operator can efficiently manage the machine, saving both time and resources.
Compact Tabletop Design: With its small form factor, the IFM16 is suitable for businesses of all sizes. It can be easily integrated into existing workspaces without requiring significant adjustments.
Premium Build Quality and Easy Maintenance: Ispire takes pride in delivering products of exceptional quality. The IFM16 is no exception, featuring a premium build that ensures durability and reliability. Additionally, it is designed for easy maintenance, minimizing downtime.
Remote Diagnostic Capabilities: To further enhance efficiency, the IFM16 is equipped with remote diagnostic capabilities. This allows for quick troubleshooting and minimizes disruptions in the production process.
Versatile Compatibility: The IFM16 is capable of filling a wide range of oils, including THC, CBD, and hemp oils. This versatility makes it a valuable asset for businesses with diverse product offerings.
Full Suite of Hardware Customization
Working with Ispire means gaining access to a full suite of OEM/ODM customization services. Their dedicated in-house design team is committed to helping businesses customize their disposables to align with their brand identity. With various ODM and OEM solutions, partnering with Ispire can propel your business to new heights.
Conclusion
The IFM16 from Ispire is more than just a filling machine; it's a testament to precision, efficiency, and innovation in the vaping industry. Its user-friendly design, compact form factor, and remote diagnostic capabilities make it a valuable asset for businesses looking to streamline their production processes. When you choose Ispire, you're not just investing in a product; you're investing in a partner dedicated to your brand's growth. Contact Ispire today and take your business to the next level with the IFM16.
---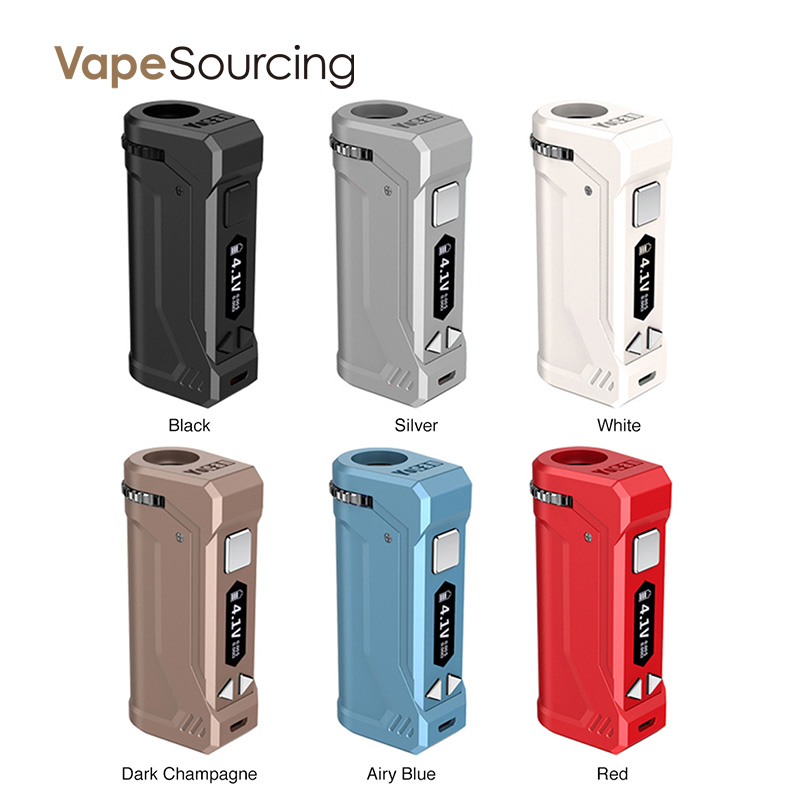 Yocan UNI Pro Vaporizer Mod 650mAh - $19.99
If you have any questions about IFM16, please feel free comment below.
---